Project: Portable Streaming Server, PortaStream™ PS-V50
PortaStream™ PS-V50 is a small, lightweight and battery-driven Streaming Server designed for airline use. It delivers content wirelessly to PEDs (Smartphones and Tablet/Laptop PCs). 
Built-in ADS-B Receiver TT-MC1 can obtain position of a nearby aircraft and indicate it on a moving, real time map. Two selections of Moving Map Quality are available. PortaCloud has been locked in a firm, a lightweight portable case.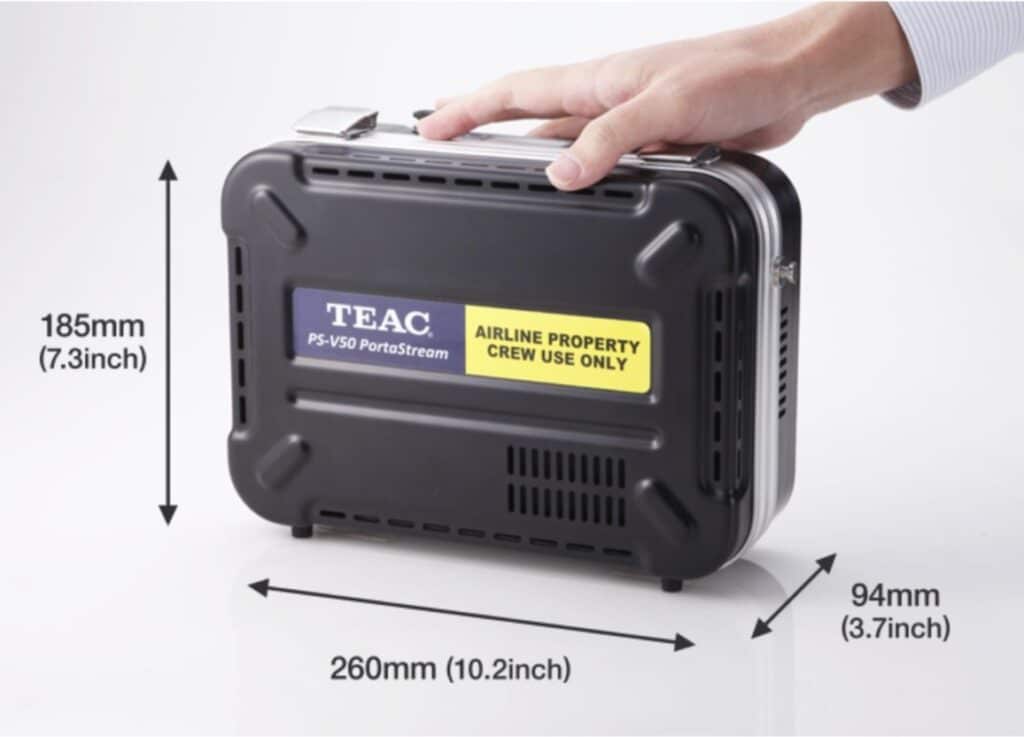 Our product used in the project
TT-MC1 series is the fastest ADS-B and mode A/C/S implementations with dimensions 18.0×19.0x2.5 mm and weight 1.5g (version "A"). Multi-core technology along with FPGA power allows you to process a huge amount of data in real-time requirements. 
In addition, there is a possibility to connect the pulse per second signal from an external GNSS source, which allows the inclusion of timestamps, facilitating the implementation of multilateration algorithms. Version "B" is slightly larger and is equipped with an ESD protection and U.FL antenna connector.