Project: tests of the integrated system for the transport of medical materials
In December 2020, on the initiative of Hawk-e and Farada companies were organized flight of the unmanned aerial vehicle (UAV), between the Silesian Center for Heart Diseases in Zabrze and the Upper Silesian Rehabilitation Center in Tarnowskie Góry. The purpose of the UAV flight was to verify the concept of the Integrated System for the Transport of Medical Materials.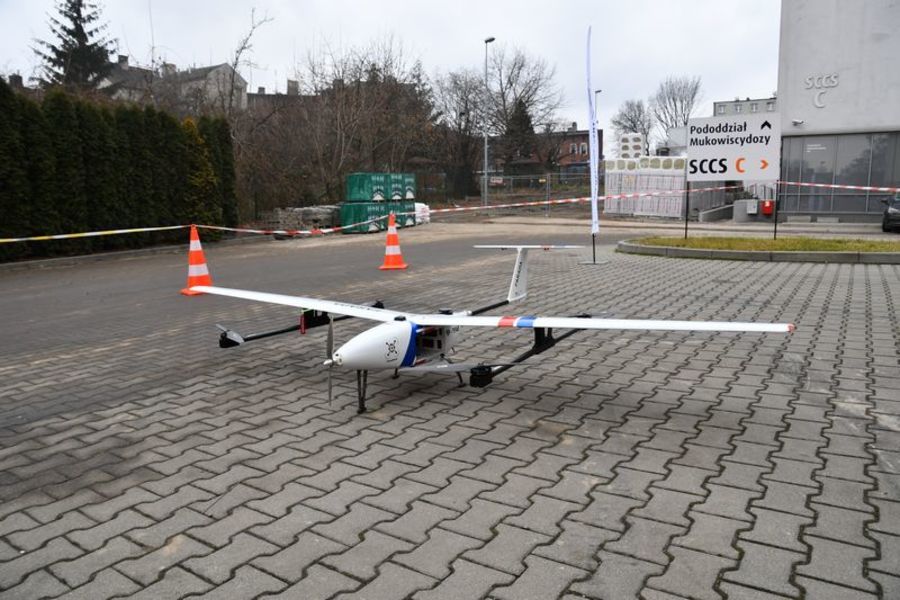 Elements of the integrated system: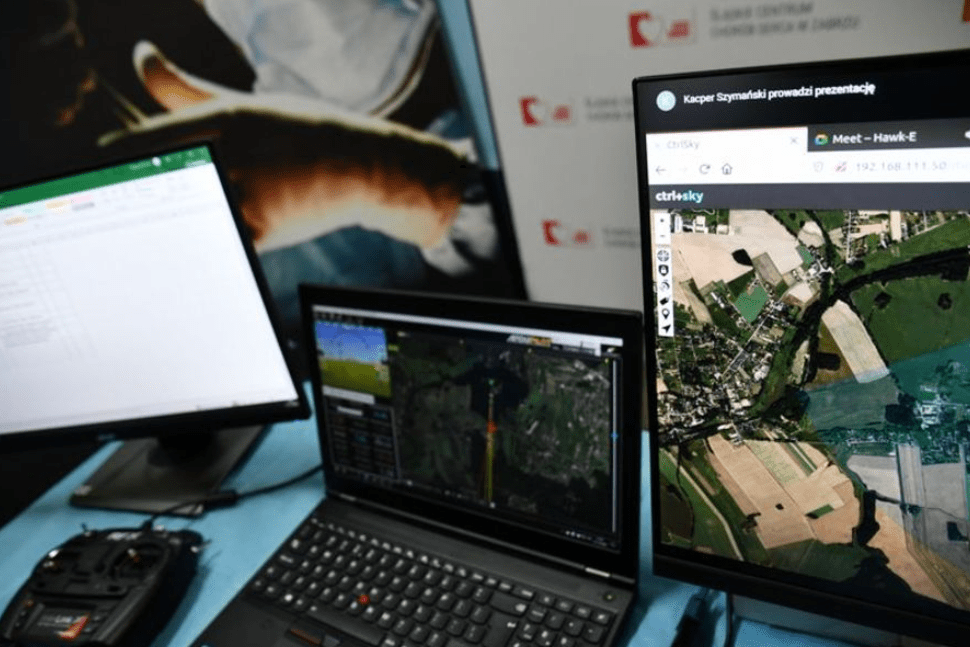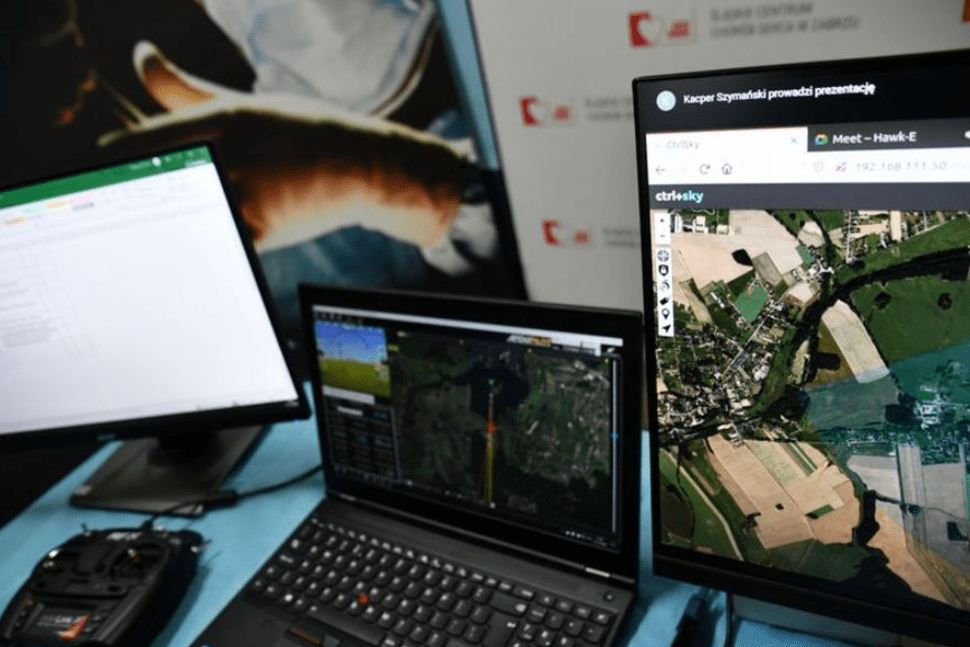 About our product used in project
TR-1A belongs to the second generation of the smallest ADS-B transceivers on the market and has been developed for civil and commercial Unmanned Aircraft Systems. The device operates on 1090MHz and allows receiving and transmitting ADS-B data with defined 0.25, 0.5 or 1 Watt output power.
The transceiver does not require external devices to operate. It is equipped with a high-quality multi-GNSS receiver and a pressure sensor. The aluminum housing and ESD protection guarantee high resistance of the device to work in difficult conditions.
TR-1A opens the way to the implementation of the Detect and Avoid algorithms, supporting the integration of UAS into the airspace.