Project: First drone flight in Poland with a transport module
In April 2020 we made in Poland the first drone flight with a transport module. During flight medical samples of the SARS-CoV-2 virus were transported between the hospital at Wołoska street, and the Central Clinical Hospital of UCK, Medical University of Warsaw at Banach street.
​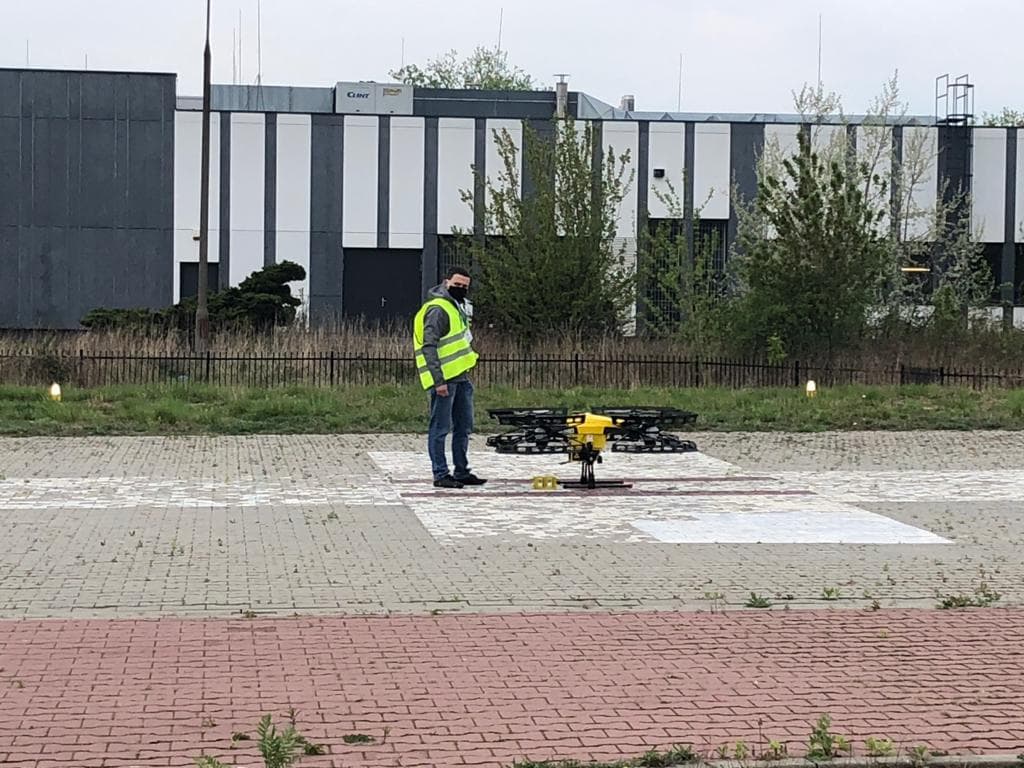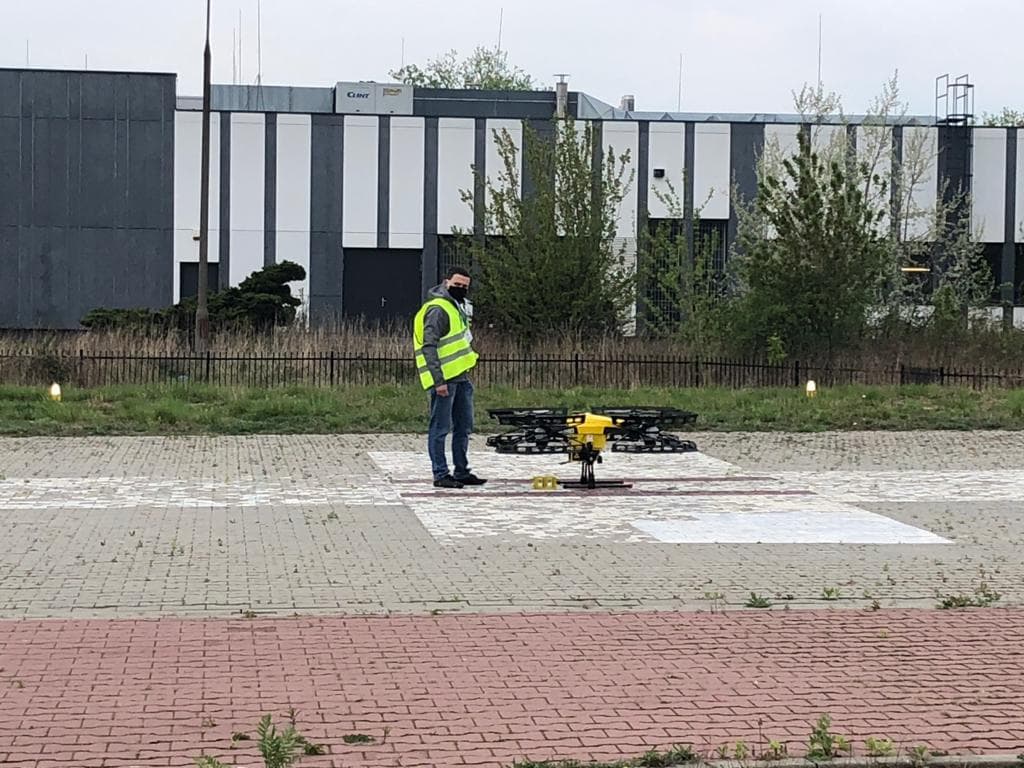 The Hermes V8MT drone was designed and manufactured by the Polish company Spartaqs. Transport drone flight had the highest level of safety due to integration of the technical solutions with PANSA UTM system. To assure correct integration, an ADS-B/FLARM transceivers TR-1F from Aerobits was integrated with the PANSA UTM and Hermes V8MT for flight coordination.The key feature of TR-1F is the dual ADS-B and FLARM transceiver system which is a traffic and collision-warning device for general aviation and recreational flying.
The Hermes dronoid made a pioneering flight as the only structure of this type in Poland that successfully passed the Civil Aviation Authority tests and had an active ADS-B transponder TR-1F on board during the flight, which made the drone visible in ground air traffic tracking systems. This allowed for a wider test of the PansaUTM system.
About our product used in project
TR-1F device is a low-power, dual-frequency ADS-B and FLARM transceiver perfect for use with small UAS for safe integration into airspace as well as UTM/U-Space applications. This solution has an integrated barometric pressure sensor and GNSS which makes it a stand-alone device that only requires a power source to operate. 1W transmit power allows you to reach a range of about 10 km for ADS-B, depending on the weather conditions.
See how the FLARM Technology works