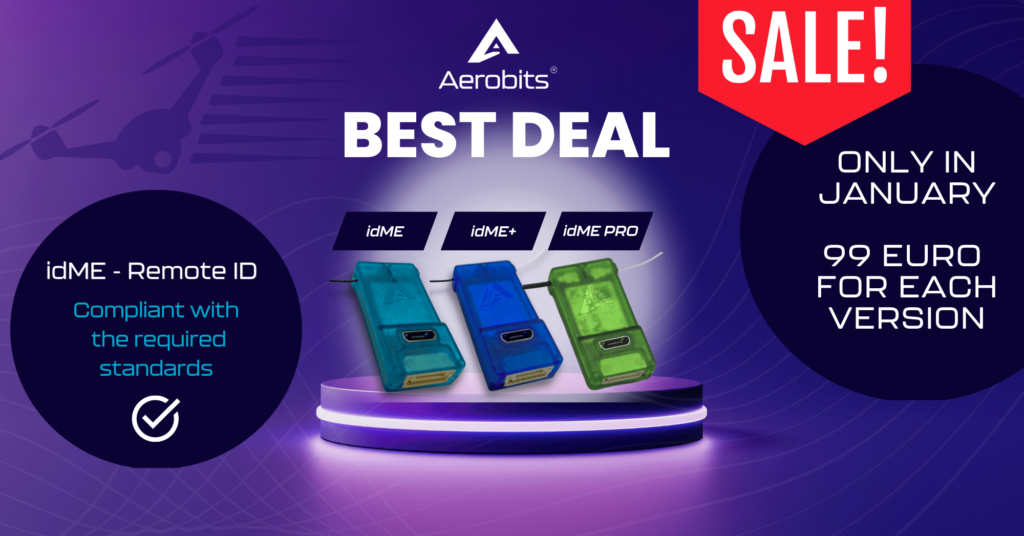 Check our best deal in January
Aerobits announces that we are entering 2023 with a special gift for our Customers – only during January all products from the idME series are at a promotional price of 99 EURO. Buy your remote ID solution now and save even almost 45%!
Why idME solutions are the best choice?
Small weight: Approx. 5 grams
Small covering/dimensions: 31.5 x 15.5 x 7.3 mm
Use of 2 technologies: BLE – Bluetooth Low Energy, WiFi – NAN and Beacon frames
Easy configuration: By using a micro USB slot, By using AT commands
Existing drones on the market can be easily retrofitted by using idME solutions.
Note – the promotional price is valid until January 31, 2023.